And by that I mean literally crazy. Thayle gone coo-coo, ya'll. But you knew that already

Thanks to all the people here who sent me notes asking if I was okay. I promise, I'm fine! Just had to deal with some stuff that I'm not really sure what it was, but it needed dealing with. It probably still does, but whev. I felt like posting a journal today so I am. I do what I want

Big stuff that happened while I was MIA: I had to move out of my wee little basement apartment because developers were gonna tear the house down. (I know, right? What happened to squatter's rights in this country? I tell you, things are going to the dogs.) But it's okay, because the new place is very nice and is in the same neighbourhood so I don't even have to get used to a crazy new grocery store or anything. Score!
Also this happened: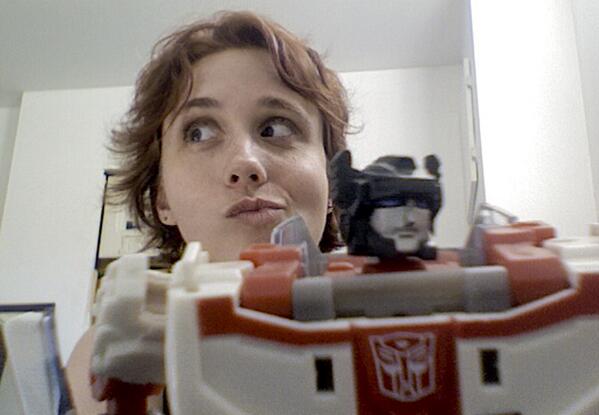 Red thinks I am mocking him and he is right.
Me and my neck problems decided it was time for the dreads to go. And then a couple weeks ago I dyed it red because, I reiterate, I do what I want.
And yesterday I realized this was all a grand plot by the overlord-like beings who run my life (Hasbro) to make my Rung cosplay all that much more cover-accurate.
And just in time for Comic Expo! The universe works in mysterious ways. And by the universe I mean me.
So that's about all for now, lovely peeps. I'm sorry I left without warning and I'm glad to be back. I'm back on Twitter (
@Thaylepo
), though I've pretty much left my old tumblrs to gather dust. But I've got some stuff I drew over the last few months that I can get off my butt and post because whhhyyyyy not.
Lots of love for you all!

Thayle
PS: Also my skink died
RIP Hephy-pants I loved you so much you ridiculously pretty little spazz.